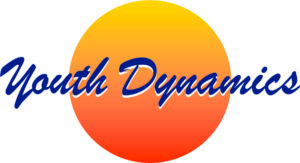 Visit our website at www.youthdynamics.org for more information.
Youth Dynamics
2334 Lewis Avenue
Billings, MT. 59102
Phone: 406.245.6539
Youth Dynamics welcomes families going through difficult times. When children or teens need help with mental health problems, get into trouble, or show signs of withdrawal, we are here for you!
Youth Dynamics is a welcoming place for families. We work with all families – natural, biological, foster, and adoptive. Our goal is to provide mental health treatment for kids with behavioral challenges and offer support and resources to their families. Whether you are already working with us or are looking for help, we are here for you!
We are a Montana non-profit children's mental health agency, serving families for forty years.  Providing evidence-based treatment for kids, our staff help families grow and are helpful professionals offering excellent mental health treatment options across Montana. We have 31 locations across the state and, in most cases, serve communities within 60 miles of an office.
We directly serve hundreds of rural and frontier communities through office and group home locations in Billings, Colstrip, Miles City, Glendive, Wolf Point, Glasgow, Malta, Havre, Great Falls, Shelby, Kalispell, Helena, Boulder, Butte, Dillon, Bozeman, Missoula, Hamilton and Livingston.
Our services include therapy, case management, family education and support, foster and respite care, mentoring, therapeutic youth home care, equine-assisted therapy, substance abuse treatment, independent living skills, as well as services in Boulder, MT, for children with highly sexualized behaviors and/or who have committed sexual offenses.
If we can be of assistance to you or someone you know, please visit our website at https://www.youthdynamics.org/ or call 406.245.6539.